The next step for wearable technology: A prescription-only wristband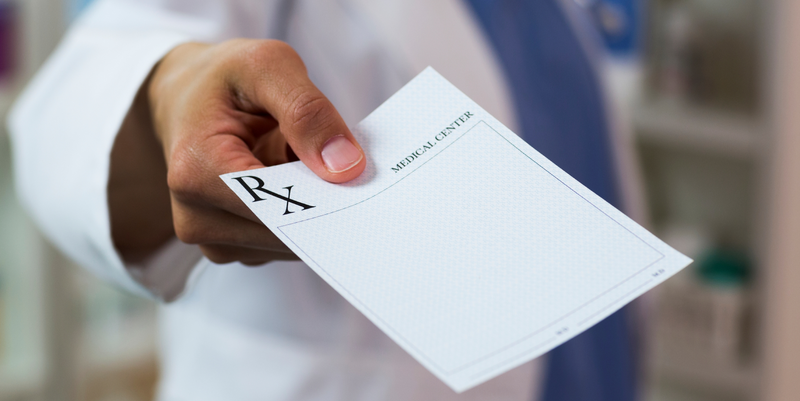 (c)iStock.com/stevecoleimages
Wearables to assess, advise and improve health and wellbeing has long been one of the key use cases of the technology. Now, here's a new idea which has come out of Google: a health-tracking wristband which is prescribed to patients or used for clinical trials.
As reported by Bloomberg the device, which is being developed at Google X, the research arm of the search giant, will give researchers or physicians real time data on their patients. Slowly but surely however, more of the responsibility rests on the patient rather than the doctor to collect information – even through small tasks as charging a device.
Research on this factor is mixed. A study from A&D Medical of more than 2000 US adults back in January found more than half (56%) of respondents wanted to monitor their health through devices that automatically send information through to their doctors. However, a study in the same month from JAMA (Journal of the American Medical Association) argued mobile health apps need to do better in utilising theories of health behaviour, instead of just focusing on the technology.
Andy Conrad, Google head of life sciences, confirmed the wristband's "intended use" will be as a device prescribed by doctors. The likes of Android Wear, which already have fitness tracking built in, are not stringent enough for research use cases, argues Google.
Earlier this month, the NHS announced a blueprint document for technological advances in the healthcare system, including the consideration of wearable devices. The NHS gives the example of diabetic patients, of whom over a fifth will have experienced a "largely avoidable" hypoglycaemic episode in hospital. Through wearable devices tracking patients on the go, these incidents could largely be avoided. It is unclear whether the wearable devices will be issued to patients or not.
But what does this mean for the likes of Fitbit and Jawbone, currently on the market? How would this proposed prescription-only wearable from Google change their outlooks? The latest shipment figures, from IDC published in June showed 11.4 million wearables were shipped in the first quarter of 2015; of the two market leaders, Fitbit was responsible for 3.2m, Xiaomi 2.8m.
Yet another piece from JAMA, published in February, spotted wild fluctuations between smartphones and wristbands when counting steps; one device reported a 20% deviation.
Interested in hearing industry leaders discuss subjects like this and sharing their use-cases? Attend the co-located IoT Tech Expo, Blockchain Expo, AI & Big Data Expo and Cyber Security & Cloud Expo World Series with upcoming events in Silicon Valley, London and Amsterdam and explore the future of enterprise technology.