What does Apple Pay mean for the future of the Apple Watch?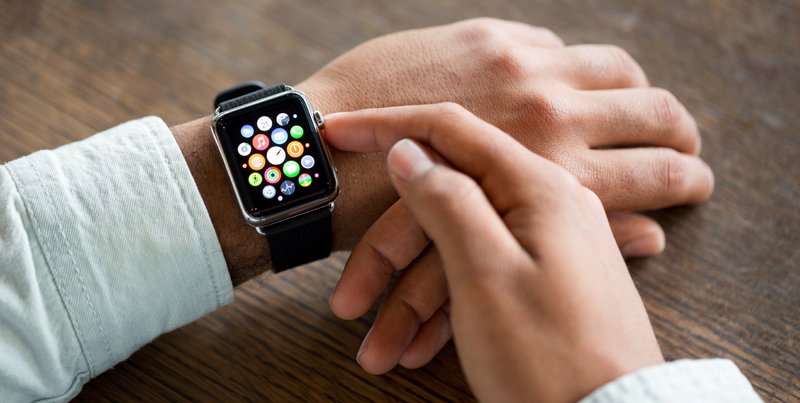 (c)iStock.com/Mutlu Kurtbas
The launch of the Apple Pay service in the UK earlier this week, where users can pay for services by simply tapping their smartphone or smartwatch, caused the technology media to go into meltdown – a bit like any other Apple-related event.
Reaction was generally optimistic, although there were a few bugbears. After compatibility with Transport for London (TfL) was announced, the local government body warned commuters could be liable for penalty fines for three reasons: if a call came through as you were trying to touch in or out, there could be issues; if the device battery runs out in the depths of the underground, you will not be able to touch out; and most intriguingly, if a user owned both an iPhone and an Apple Watch, TfL warned they could be accidentally charged twice for the one journey.
This final issue was of interest to us at WearableTech towers. In a perfect world, for frictionless payments, the Watch would theoretically be easier to use than the phone – the whole concept of users not being tethered to their smartphone is one of the key selling points of smartwatches. For the Apple Watch, however, it's a different story: this publication reported recent figures from Slice Intelligence claiming sales of the Watch had plunged 90% since the frenzy of April's launch, on some days selling fewer than 10,000 models.
So can Apple Pay give a timely boost to the Apple Watch? Dean Adkins, CTO of mobile-first agency Ampersand Mobile, argues it gives a boost to those who already own a watch, but is more sceptical over whether it will attract new customers.
"There is something to be said for being able to receive calls, read emails, listen to music and pay for stuff with nothing else but a little device around your wrist," he tells WearableTech. "But is a little payment feature going to persuade those who don't already own an Apple Watch to rush out and buy one now?"
Adkins argues a lack of flexibility – the majority of retailers who have signed up for the initiative set a cap at £20 per payment – will hinder adoption. "The current cap to Apple Watch payments is not giving current Watch owners the chance to boast card-free or phone-free purchases beyond the occasional lunch or drink purchase," he said, "and that is unlikely to change soon without the endorsement of a major credit card company such as Amex or Visa."
Limits per transaction for other forms of contactless payments are gradually going up to £30 per transaction, while for Apple Pay that move is expected to roll out more widely by September. The cap makes sense for card-based payments if you're unfortunate enough to lose your card or have it stolen. But for mobile devices, through the Consumer Device Cardholder Verification Method (CDVCM), vendor terminals can ascertain whether the person paying for a service is the genuine owner of the device.
Dr Felicity Hardley is senior lecturer at Westminster Business School. She argues sales of both iPhones and Apple Watches could increase through the Apple Pay roll out. "Consumers are increasingly comfortable with contactless payment methods due to being able to use debit or credit cards on public transport and in many retail outlets already," she says. "This takes out some of the fear factor in this new payment method.
"A significant number of consumers already have the technology to utilise Apple Pay which means they can try it out with relative ease and no additional expense," Hardley adds, making a reference to Barclaycard, who announced their own cartel of fobs, wristbands, and other wearables to make payments through in June but u-turned on their decision not to support Apple Pay in the aftermath of the roll out.
Adkins however remains less than convinced. "As long as the Apple Watch remains just an extension of the phone, it is unlikely that the addition of Apple Pay is going to make much of a difference to the attractiveness of a wearable," he explains. "Other than a major decrease in the price of the device – and we are talking about at least a 50% price cut – the value proposition of the wearable does not look sufficiently solid to expect mass adoption anytime soon."
Interested in hearing industry leaders discuss subjects like this and sharing their use-cases? Attend the co-located IoT Tech Expo, Blockchain Expo, AI & Big Data Expo and Cyber Security & Cloud Expo World Series with upcoming events in Silicon Valley, London and Amsterdam and explore the future of enterprise technology.