Opinion: Don't bet against Apple in the self-care wearables space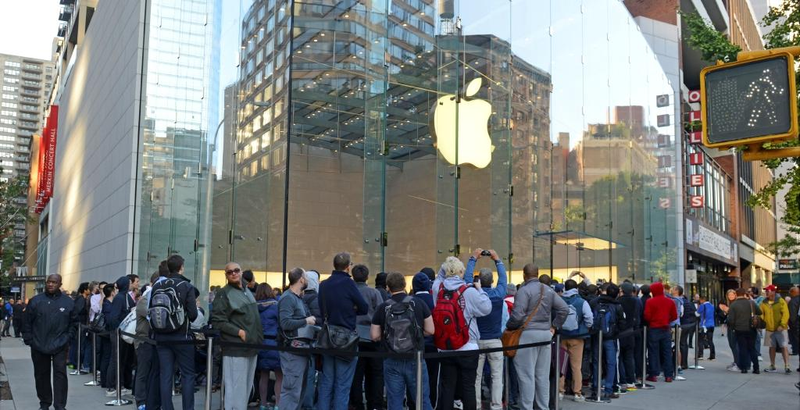 (c)iStock.com/robertcicchetti
Apple, not surprisingly, has attracted plenty of headlines in recent weeks, whether it's the rollout of Apple Pay, or the diminishing success of the Apple Watch. Indeed, recent figures revealed sales down 90% since the first week's launch, while analysts at BMO Capital Markets noted they were "disappointed" with sales of the smartwatch and lowered its estimates.
But does the Apple Watch lack a unique selling point? A new report issued by agency Bray Leino argues the Apple Watch is not quite the holistic self-care device it aspires to be yet – but don't bet against it.
The report, entitled "The Apple Watch and Self-Care" and written by director of digital Sam Crocker, notes the first generation Watch "falls a little short of the original vision." The timing for Apple to get into the wearable tech market is good, he argues, but there was plenty of competition.
Cupertino's initial idealistic vision appeared to integrate HealthKit alongside the Apple Watch to create a niche in the self-care market ahead of the more standard fitness tracking capabilities. Indeed, it could present an opportunity for OEMs and app designers to play nicely with one another. The problem is, opposing companies don't yet want to play ball. Yet Crocker argues the building blocks remain – medical experts in place, patents still owned by Apple, and so on.
The US Food and Drug Administration (FDA), which said at the start of this year it plans to monitor wearable devices that claim to help diagnose and treat major illnesses, confirmed in March it would be taking a "very light touch...almost hands-off approach" to the Apple Watch. This indicates Apple's product is not in the same league as the medically-approved wearables just yet – but Crocker argues it is part of a wider goal.
"Looking at the bigger picture, the Apple Watch highlights that developers and consumers are yet to devise and use disruptive, catalytic applications that will revolutionise the way we live, work and take care of ourselves," he wrote. "But with more devices tracking increasingly more sophisticated health data, the industry feels like it's on the cusp of a very exciting period of development."
Among the more interesting apps include Spire, an app which reminds users to move around, and Waterminder, which reminds you to drink water and keep hydrated.
Interested in hearing industry leaders discuss subjects like this and sharing their use-cases? Attend the co-located IoT Tech Expo, Blockchain Expo, AI & Big Data Expo and Cyber Security & Cloud Expo World Series with upcoming events in Silicon Valley, London and Amsterdam and explore the future of enterprise technology.