Two in three users will make a purchase on a wearable device: Analysing the strategic play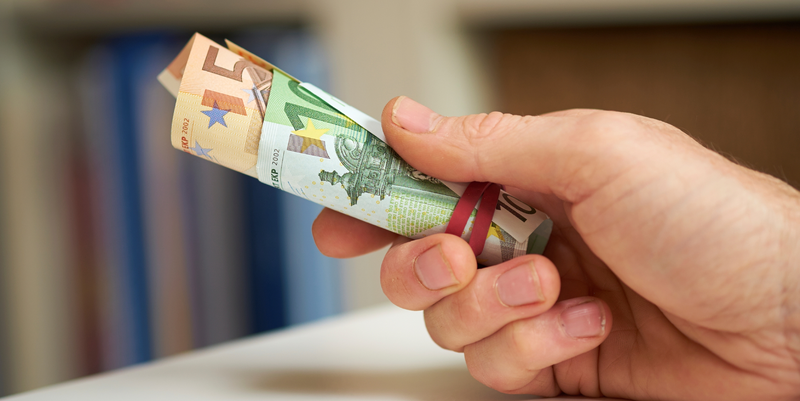 (c)iStock.com/Duncan_Andison
Marketers and retailers beware: advertising and m-commerce on wearable devices is on its way, and consumers are looking to embrace this next step.
According to survey data from e-commerce provider Avangate released earlier this week, 64% of the 1000 consumers questioned said they were willing to make a purchase on a wearable device. Take into account the figures posited by Juniper Research back in April, whereby wearable advertising spend will reach $68.7 million (£46.5m) by 2018, and it promises to be a recipe for success – if marketers and wearable manufacturers get it right.
One thing is already abundantly clear: for wearables to work in a push notification-driven age, they need to be tethered away from the phone as much as possible. The notifications need to be in-context and, if possible, location based. If a pizza brand knows you're a regular customer through usage of their app, and you're walking past one of their stores at lunchtime, a gentle notification is likely to have a high success rate.
Yet once the sweet spot is initially hit, it might not be sweetness and light from there. Michael Ni, Avangate chief marketing officer, warns about the 'novelty' factor wearing off for consumers on wearable devices. He tells WearableTech: "As with any channel you look at online and mobile devices, you already see [as] advertising gets more everyday people start shutting off, finding ways to block. Until you get more focused in terms of the persona, in terms of preferences as to what you want, I think you'll not be able to maintain that same level of advertising push."
For the time being however, Ni argues the need for providers of cloud services to "stay relevant" through advertising notifications on wearable devices. "Having a watch is clearly that motivation to put things more in-context, and as much as advertising is in-context, services now, as you see the maturation of the market, [can be used] to stay relevant in front of their customers," he says.
But it doesn't stop there. One of Avangate's core strengths as a company is examining what it calls 'revenue moments' – any particular point at which a customer can be converted, yet is often lost. According to Ni, advertising on wearables creates opportunities for brands to up-sell.
It's a long game; yes, the notifications are going to save the consumer money in the short-term, but if you change the relationship so they become a long-term subscriber, everybody wins. "That's about personalisation sometimes," he notes, "the only way you can really identify these things is a persona, plus 'in-context' – this is what someone like you would probably really need."
Ni concedes we're still "at the early days" of exploring advertising strategies on wearable devices, yet offers an interesting prediction. He explains: "We're going to see an explosion of wearables, including more connections of smarter watches to dumber phones.
"I think you're going to see an explosion of watches to be able to make feature phones more complete. You can leverage the smarts on your device, which I think is an interesting twist."
Interested in hearing industry leaders discuss subjects like this and sharing their use-cases? Attend the co-located IoT Tech Expo, Blockchain Expo, AI & Big Data Expo and Cyber Security & Cloud Expo World Series with upcoming events in Silicon Valley, London and Amsterdam and explore the future of enterprise technology.