Putting the "you" in wearables UI and UX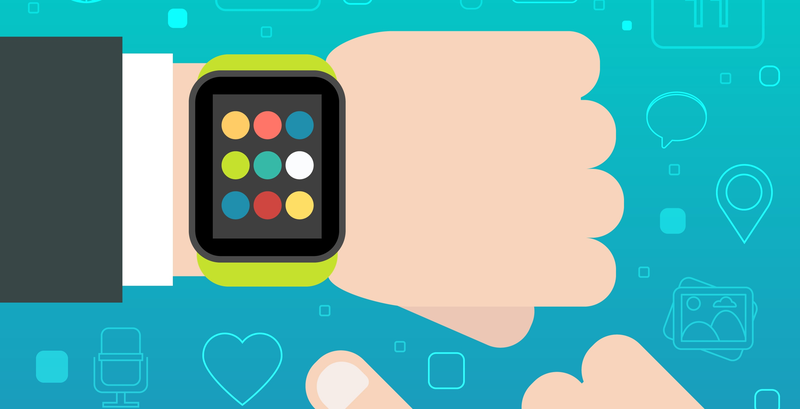 (c)iStock.com/PerfectVectors
By Shuang Yu, Senior Manager, Solutions Marketing, IEEE Standards Association and Lloyd Green, Director, Engagement Marketing and Creative Community Services, IEEE Standards Association
RFID-blocking jeans powered by anti-virus software. A jacket that can calm autistic children and PTSD sufferers by giving them a hug. A sports bra that doubles as a heart rate monitor.
The world of wearable technologies continues to grow rapidly, introducing us to a wondrous array of innovative, funny, and occasionally downright wacky devices designed to make our lives better and easier. And no longer are we limited to just fitness bands or smartwatches; there's a rainbow palette of wearables that includes smart clothing and footwear, eyeglasses, augmented reality helmets, and even edibles, like Dole's "wearable banana." As this brave new world of wearables marches ahead, the intersection of technology and fashion is deepening.
Unlike wearables' earliest ancestor – the humble pedometer – today's wearables range from functional to fashion-forward. Among the latest crop of wearable products are the toniest luxe brand names you'd expect to find on the catwalk: Tag Heuer, Swarovski, Ralph Lauren, Tori Burch, Gucci. It's a good indication that the industry is finally cluing into one of the most important truths of wearables: getting consumers to buy means designing something that they'd actually want to be seen wearing.
Any way you look at it, it's a complicated algorithm for success. Fashion is now critical to wearables' mass-market adoption. Consumers are no longer accepting of wearables that are clunky, boxy, or difficult to use; success in today's increasingly crowded and competitive market, means synthesising form, functionality, and fashion into the perfect design. IDC Research Manager Ramon Llamas notes striking that balance between style and utility is the key to winning consumers hearts and minds…not to mention their wallets:
"There's a lot of amazing tech out there, but many of these products are made by male designers who don't have a sense of style or design. They're black wristbands or clips that look fine, but they're certainly not fashionable. How do we get these devices to be something that people want to pick up every day and wear? That, my friend, is the $64,000 question."
Substance, meet style
But looks aren't wearables' only concern. One of technology's greatest questions is how do you come up with a user interface (UI) that is not only intuitive and easy-to-use, but also a user experience (UX) that is rewarding and promotes maximum efficiency? It's a challenge that's magnified in the context of wearables. Wearables need a UI that's consumer-friendly, convenient, and capable of working properly in screens that are often less than two inches in size, as well as being interoperable with other devices like smartphones, tablets, or computers. It's a challenge that some designers have fared well with; others, not so much.
What makes for a "good" wearable UI and UX? An effective wearable is one that adequately addresses all aspects of human-device interactions by fusing the best product, UI / UX, and industrial design principles. Designers must weave functionality, usability, and now style appeal, together when creating wearable interfaces and experiences. End users need wearables that integrate seamlessly into their day, account for contextual experiences, and are rugged enough to stand up to extended use in a variety of environments…all while looking darn good the entire time.
So bearing in mind all of these disparate pieces of the puzzle, what should wearable UI and UX consist of? Here are a few basic elements that should be a part of your wearable design plans:
Simplify, simplify: Even though your wearable may support multiple complex functionalities, a complicated interface will frustrate the wearer. Keeping it simple – minimalist even – can help streamline workflows and improve the user experience. You'll save on battery life, too.

Go with what works: Being boldly innovative may help you rise above the crowd but don't discount familiarity when considering UI design. Swiping, pinch-and-zoom, tapping, and haptic technology are all part of the lexicon for smartphone users; adapting and translating that for wearables is an effective way of leveraging this common knowledge.

Put the "you" in UI and UX: Supporting user-driven customization of wearable interfaces can help turn a device into an extension of the person themselves. Allowing users to tweak UI and UX elements to fit their individual needs and sense of style means delivering a more personally rewarding experience.

Design with a human in mind: Remember whom it is you're designing for. We humans are busy, often impatient, fat-fingered multi-taskers. We expect results and we expect them right now. Voice support to streamline processes and an intelligent virtual assistant capable of correctly anticipating our wants and needs are important. And in today's plug-and-play world, so is interoperability. It shouldn't take a 12-page user guide to connect a smartwatch to a smartphone to a laptop.
Wherefore standardisation?
Juggling the diverse requirements of wearable UI and UX design can be a bit like herding cats – just when you think you've got it all right and everything is moving forward in the same direction, something slips away unnoticed. So, how can you ensure that your design is intuitive, interoperable, functional, productive, and fashionable?
One solution is technology standardisation. By uniting around common, industry-accepted standards, device makers and UI / UX designers can better address the many challenges of creating chic, easy-to-use wearables. IEEE Standards Association is answering the call through the development of standards that serve as the foundation for better UI and UX so that devices can more easily "talk" to one another. For example, the IEEE 802Ò family of wired and wireless communication standards; IEEE P1589Ô, Draft Standard for an Augmented Reality Learning Experience Model; and IEEE P2413Ô, Draft Standard for an Architectural Framework for the Internet of Things (IoT).
As wearable tech continues advancing, so to will the need for standards; with the adoption of open standards, manufacturers and end users alike will be able to breathe a little easier knowing their wearables deliver an experience that is helpful, rewarding, interoperable, and yes, stylish.
Interested in hearing industry leaders discuss subjects like this and sharing their use-cases? Attend the co-located IoT Tech Expo, Blockchain Expo, AI & Big Data Expo and Cyber Security & Cloud Expo World Series with upcoming events in Silicon Valley, London and Amsterdam and explore the future of enterprise technology.