Omate launches TrueSmart+ smartwatch, includes bunch of upgraded features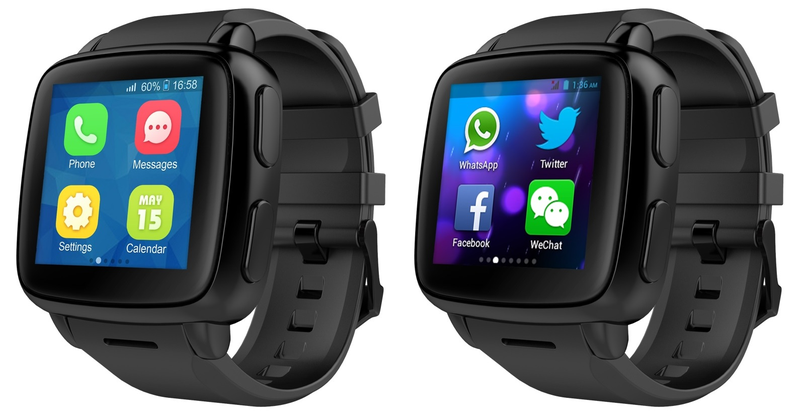 Picture credit: Omate
Updated Wearable technology manufacturer Omate has launched the Omate TrueSmart+, an upgrade on its current arsenal of smartwatches featuring an always-on sensor hub and a micro SIM card holder similar to an iPhone, as well as the TrueSmart-i.
The TrueSmart+ has a 1.54 inch display at a resolution of 320x320, runs on Android Lollipop alongside Omate's own 3.0 user interface and has strengthened rubber straps integrating Wi-Fi, 2G, 3G and GPS antennas.
"Thanks to our Kickstarter backers two years ago, we designed and led the true concept of a standalone smartwatch that could match the capabilities of an Android smartphone," Omate CEO Laurent Le Pen said. "Today, people are still amazed by the advanced capabilities of the original TrueSmart compared to the other smartwatches available in the market."
The TrueSmart+ will not feature a camera, but the TrueSmart-i will. Aimed at a more entry level market, the –i runs on Android 4.4 with a 240x240 display and prices starting from $149US compared to $169US for the TrueSmart+.
Regarding how the smartwatch was designed, Le Pen says the company is still learning, in terms of how to best utilise Android. "Our TrueSmart community is clearly the Android fan base," he tells WearableTech. "People want full Android on their wrist, they want to see the exact same apps that they use on their Android smartphone to run on their wrist and that's an open door to craziness."
He adds: "Some apps do not work well on a tiny screen, but surprisingly most of the major ones run pretty well and are very easy to operate."
Omate's mission, as Le Pen has written in this publication, is to create products that are not only technologically sound, but also aesthetically pleasing. One of Omate's original customers was Richline Group, one of the world's largest distributors of jewellery. Le Pen explained: "What we learned from them is that technology is what we carry, but fashion is what we wear. It totally changed the way we design our wearable tech products today."
Despite that, Le Pen argues the original TrueSmart was '90% tech, 10% style.' The TS+, the Omate CEO argues, is "more refined but still has this engineering DNA."
Limited editions of both products will be exclusively available for pre-order from September 22 to October 31. You can find out more here.
Interested in hearing industry leaders discuss subjects like this and sharing their IoT use-cases? Attend the IoT Tech Expo World Series events with upcoming shows in Silicon Valley, London and Amsterdam to learn more.
The show is co-located with the AI & Big Data Expo, Cyber Security & Cloud Expo and Blockchain Expo so you can explore the entire ecosystem in one place.