Amazfit launches ceramic-based wearable to combine fitness and fashion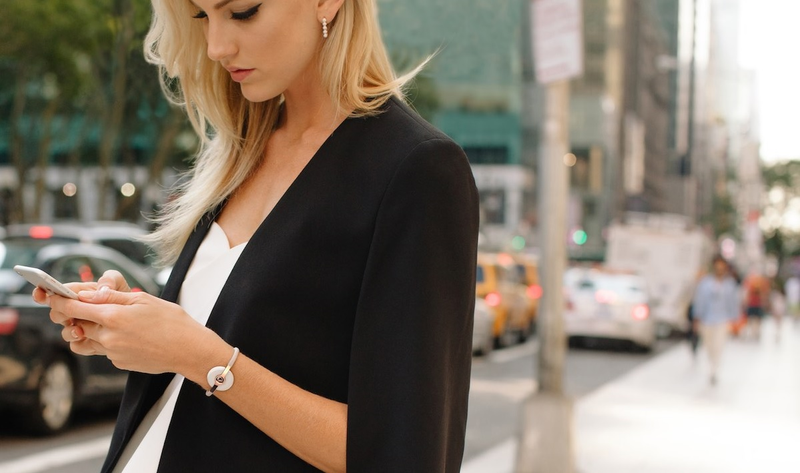 Picture credit: Amazfit
California-based firm Amazfit has introduced its first ceramic-based wearable activity tracker, which assesses biomechanical signals and daily activities.
The device connects the user's daily activities and biomechanical signals with smart data. It tracks a user's steps, distance travelled, sleep quality and calories burned. It also receives and transmits incoming call alerts through vibration.
Amazfit is a lightweight and slim activity tracker designed like a fashion accessory. It boasts of a 10 day battery life, wireless recharging and new-generation ADI sensors. The design of the wearable is based of a traditional Chinese jade pendant.
The hypoallergenic ceramic casing goes through 30 manufacturing procedures and is polished over 120,000 times for its finish. It claims to offer significant hardness, second only to sapphire and diamond. Its slim design enables it to be worn under long sleeves and during sleep, and comes with a number of necklace and wristband options with metal and leather details.
The device is available in two wristband styles: Amazfit Equator and Moonbeam. Amazfit Equator is a slim wristband design with a minimalistic band in rose gold or matte black tones. Amazfit Moonbeam has a white ceramic shell in a rose gold-plated metal frame and a premium white leather wristband.
Other accessories are sold separately, including Rainbow and Sport wristband styles and a necklace. The company offers a mobile app for iOS and Android platforms, to track daily progress towards health goals and adjust the band's settings.
The device is now available for $79.99 on Amazon. You can find out more here.
Interested in hearing industry leaders discuss subjects like this and sharing their IoT use-cases? Attend the IoT Tech Expo World Series events with upcoming shows in Silicon Valley, London and Amsterdam to learn more.
The show is co-located with the AI & Big Data Expo, Cyber Security & Cloud Expo and Blockchain Expo so you can explore the entire ecosystem in one place.