Omate's third birthday: Why three years in wearable tech is a lifetime – and what's next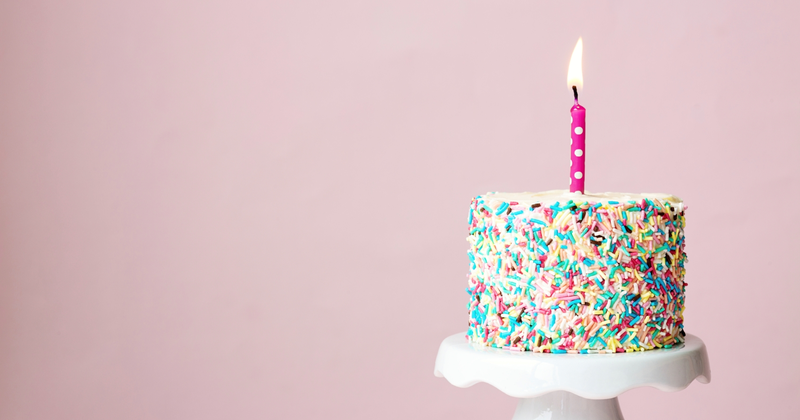 (c)iStock.com/RuthBlack
It's been an amazing journey so far, and I'm so grateful to be a part of it. This milestone allows me to reset our SWOT analysis and share the overall strategy for the year to come with the team and I am glad to give you a glimpse at it here.
Three years ago, wearable tech was in its infancy. The whole industry has evolved a lot in just a few years – and I shared that evolution in a previous article. Today, we have the technologies and the resources to solve important problems. That's why I'm even more excited about the next three years than the last.
Tech legitimacy
What we learnt over these last three years is that Omate was neither a smartwatch brand, nor a jewellery brand, nor a fashion company. Omate is, and will remain, a tech company.
We have deep knowledge of Android software customisation, hardware micro-electronics, wireless radio frequencies and mechanical designs and overall telecom, IoT and wearable tech design rules that we have forged over the years.
We are legitimate in that field, and that's the reason why so many great companies want to work with us.
Time to rise
We are still in the learning curve along with our peers even though we do not have 100,000 employees, skyscrapers with our name and billion dollar marketing budget; we are now a strong team of 20 employees empowering people all across the world through products which are "Powered by Omate" technologies.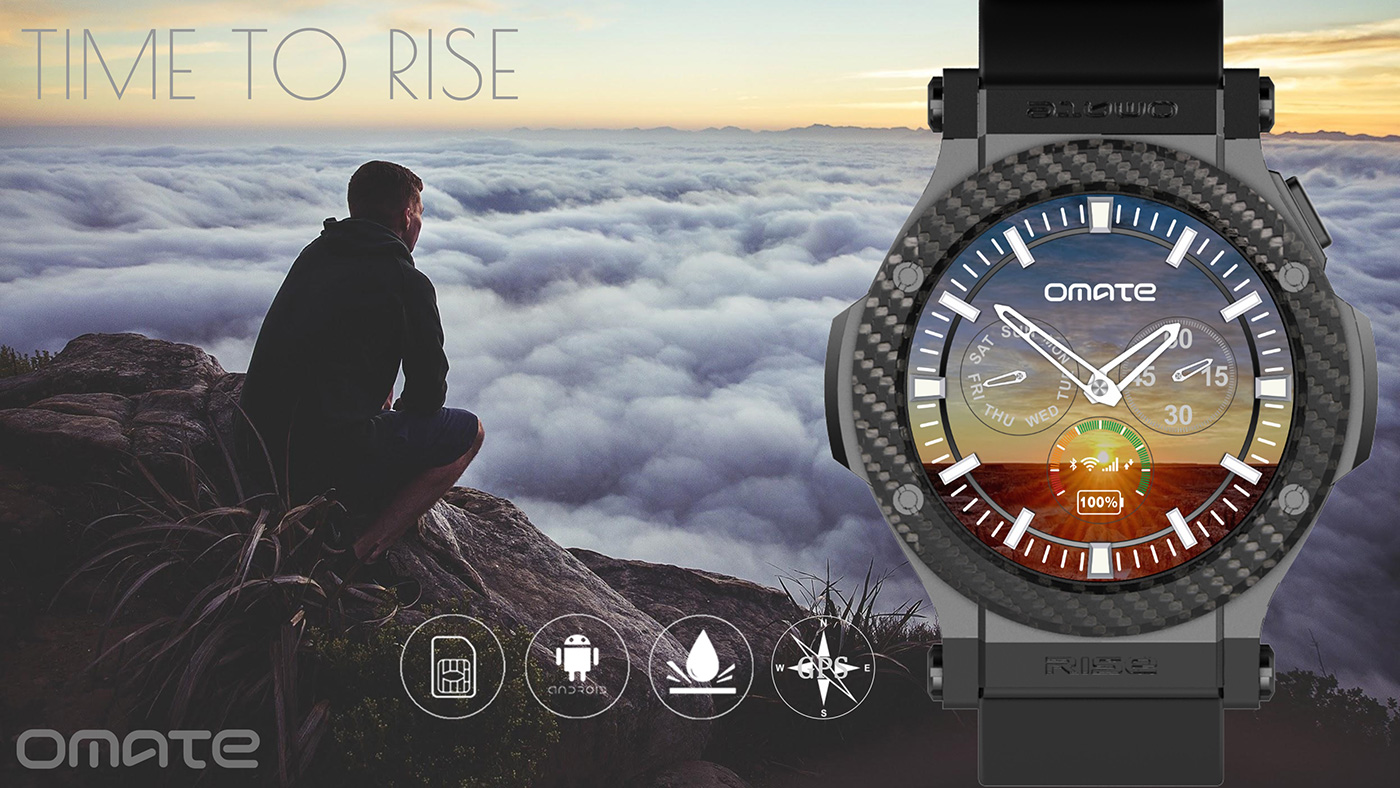 Collaboration = strategic partnership
It's rare for a startup to be able to team up with international companies leading in their own field of business.
As we have grown our legitimacy in the IoT and wearable tech fields, we have been approached by amazing companies, all of them legitimate in their own industries. Over the last three years, we have teamed up with incredible partners from tech giant ARM,  the world's leading semiconductor intellectual property (IP) company; software technology firm Nuance Communications and financial services corporation  MasterCard; to best in class jewellery companies, from Richline Group, a Berkshire Hathaway Company; and renowned French haute couture brand, Emanuel Ungaro.
We have also worked with several fellow startups such as digital keyboard  Fleksy (acquired by Pinterest); payment technology company  Coin(acquired by FitBit) and more recently Location Based Services specialists Monitorlinq and Wherecom with our wearables for kids and seniors.
Time to market
Today, we have built a strong reputation of being light speed hardware designers. We have reduced our TTM from industrial design to first prototype run from nine to six months. By operating from Shenzhen, we are in the most strategic place to be both fast and competitive. Shenzhen is often spotted as The Silicon Valley of Hardware.
The best proof of that achievement is the Omate Rise which has been the most challenging product we have ever designed after unveiling it during the world's first two day crowdfunding campaign.
The Omate Rise is our H2 2016 flagship model; it is still in beta version until the end of August but the Rise is already an incredible piece of engineering. It packs so much technologies in a such a small form factor. The Rise OS runs with the latest Omate User Interface — OUI 4.0 powered by Android and it is by far the most complex software porting we have ever been working on.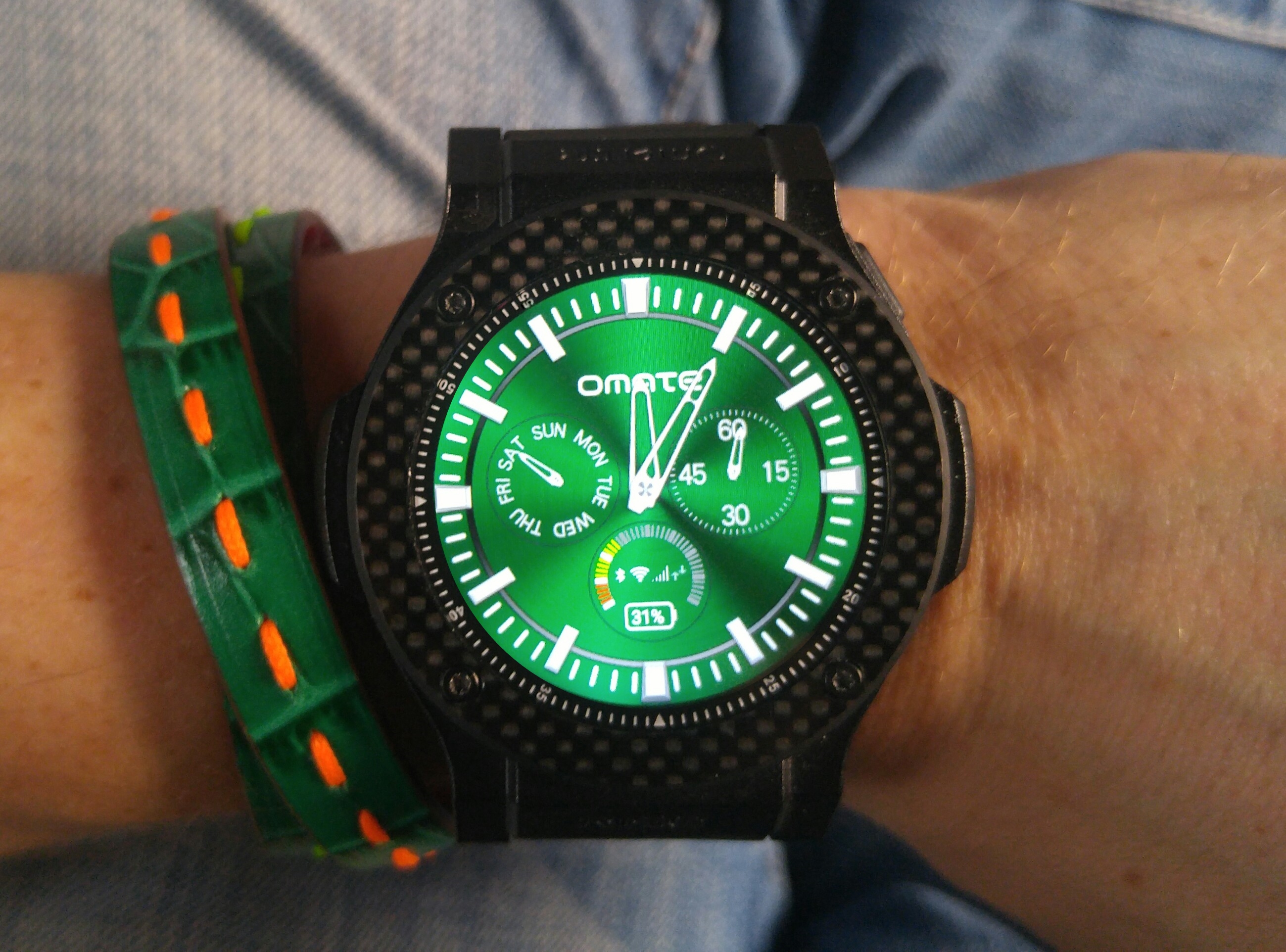 The Android Olink app is still a beta version but it already supports great features and we are so thankful to the Omate Rise community, both developers and users, for the tremendous support they provided to build with us the International version of the Ostore.
Powered by Omate
So what's next for Omate? We have built our reputation and credibility in the Wearable / IoT World. Now, that we are fully legitimate in that field, we can open our platform to more verticals especially B2B enterprise and team up with companies which value our core competencies so together we can enhance the World through products and services "Powered by Omate".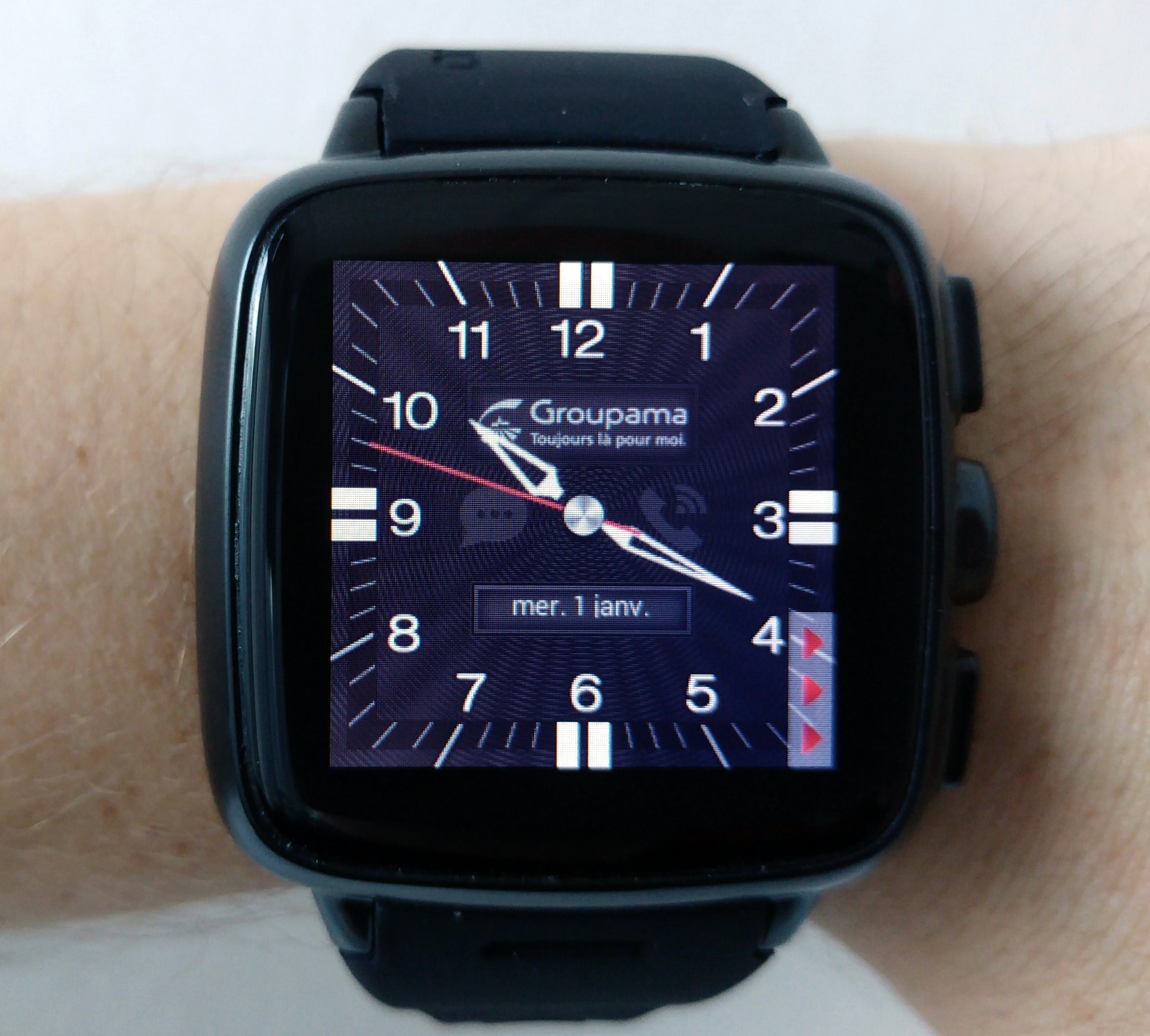 The best example of these new "Powered by Omate" alliances (left) is what we are doing with Le Credit Mutuel Arkea and Groupama; some of the largest French insurance groups with operations in 14 countries.
Based on the TrueSmart-i; the device is connected to a service centre; it looks like a digital watch but it sports a build-in 3G SIM card and a GPS so in one click the senior citizen wearer can connect to a service centre 24/7 if an emergency arises. The call centre operator will engage a video call, locate the wearer and act according to the situation (e.g. calling an ambulance). These new types of wearables allow to bring peace of mind to the whole family. More B2B "Powered by Omate" collaborations will be unveiled in the next few months, so stay tuned.
It's been amazing to see how all of you have used our tools to build a real community. Thanks to our strategic partners to trust Omate and select our platform to build the IoT and wearables of the 21st century together. I and the Omate team are so grateful to be able to help build these tools for you. We feel a deep responsibility to make the most of our time here and serve you the best we can.
This post originally appeared on Medium.
Interested in hearing industry leaders discuss subjects like this and sharing their IoT use-cases? Attend the IoT Tech Expo World Series events with upcoming shows in Silicon Valley, London and Amsterdam to learn more.
The show is co-located with the AI & Big Data Expo, Cyber Security & Cloud Expo and Blockchain Expo so you can explore the entire ecosystem in one place.