Google impresses with Project Soli and Jacquard updates at I/O 2016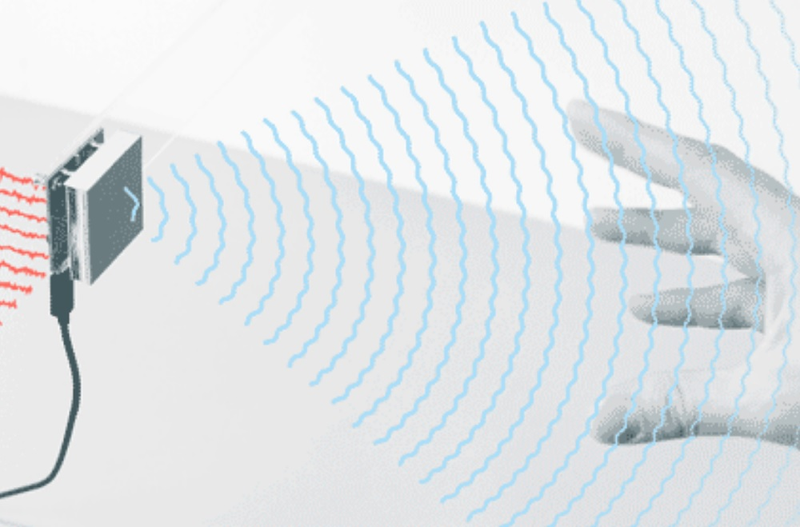 (Image Credit: Google ATAP)
During last year's I/O developer conference Google unveiled a couple of early innovations to improve how we interact with our wearable devices in the form of Project Soli and Project Jacquard. At this year's event, Google has demonstrated how the projects have developed since.
Project Soli employs a radar-based system to detect small movements around the device – such as finger gestures – and uses the motion information to interact with the user interface. Jacquard takes advantage of technology built into the fabric of clothing itself to allow the wearer to interact with it.
Project Soli 2.0
Whilst the base concept of Project Soli remains the same, Google has made improvements to increase the viability of the innovation for an end consumer product.
Most wearables are continuing to struggle with power consumption due to a lack of battery technology innovation, and the original chip used for Soli just increased the problem. The new chip features a five percent reduction in how much juice it requires over the original – whilst incorporating the sensor and antenna array into a compact 8x10mm package.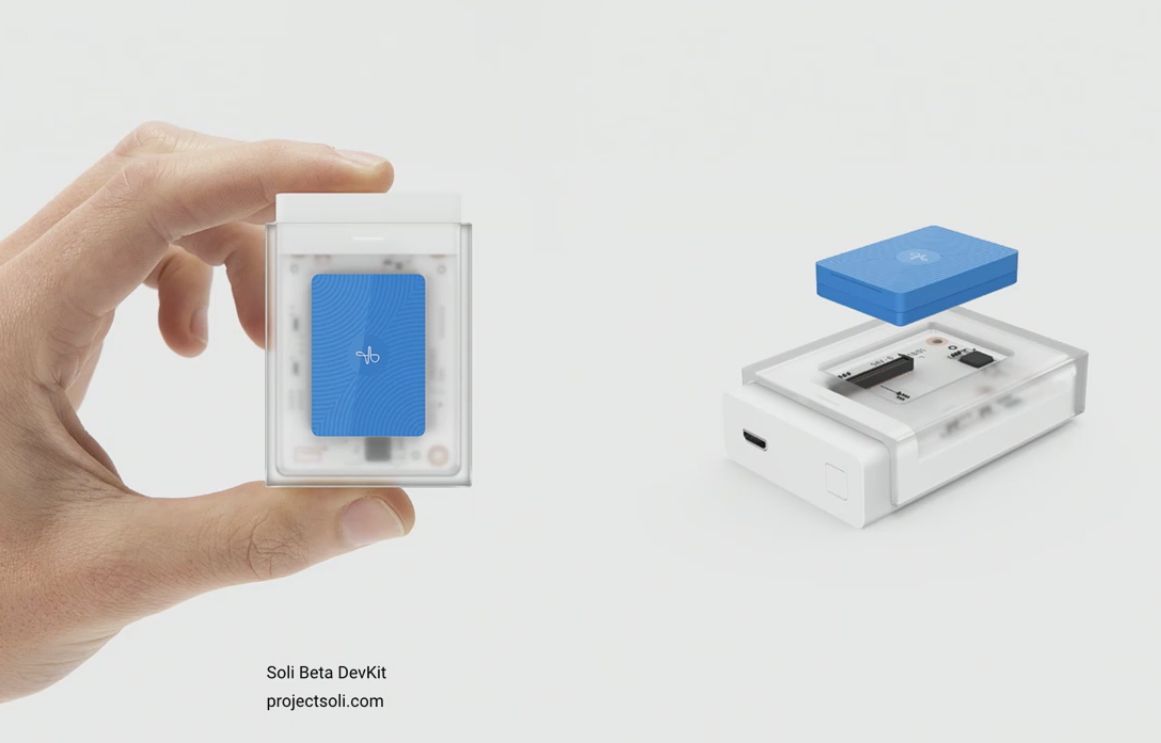 (Image: Soli Beta DevKit)
No timeline has been provided as to when consumer products using Project Soli technology will be released, but Google has shown-off a concept smartwatch based on the LG Watch Urbane using the Soli chip. Beyond wearables, Google proved its potential for other products with the demonstration of a speaker from JBL which featured a Soli chip and detected hand gestures to control the music.
"Imagine an invisible button between your thumb and index fingers - you can press it by tapping your fingers together. Or a Virtual Dial that you turn by rubbing thumb against index finger. Imagine grabbing and pulling a Virtual Slider in thin air. These are the kinds of interactions we are developing and imagining," details Google's Project Soli page.
Dan Kaufman, Director of Google's ATAP team, unveiled during the ATAP session at I/O that Soli Alpha development kits were sent to select developers last year and more information about the next batch can be expected this fall.
Project Jacquard
Jacquard, unlike Project Soli, is ready for primetime and the first Jacquard-enabled jacket has been announced in partnership with Levi.
As mentioned earlier, Project Jacquard is a technology built into fabric which allows the wearer to interact with their devices. This opens up a range of new possibilities – one highlighted by Levi and Google is for a cyclist to control their device more safely whilst riding instead of pulling it out their pocket or interacting with it whilst in a mount.
Whilst most wearables are high-tech and not always seen as fashionable – often highlighted to be an issue with most current smartwatches – Project Jacquard allows normal clothing to have extra valuable features without compromising on how it looks.
Google doesn't have knowledge of the fashion industry like Levi, so it makes sense for the company to partner with the company. Ivan Poupyrev, project lead for Project jacquard at ATAP, told Mashable: "It was my strong decision that Google should not try to make its own clothes because the depth of knowledge of a company like Levi's, the depth of understanding of details and what it takes to make a great piece of clothing is really really deep."
Conclusion
Google is making a major impact on wearables – not only with Android Wear that will have its own major update this year – but also in how we interact with them in the future. Whilst most projects by Google remain incredible concepts, the partnership with Levi to use Jacquard technology is promising us consumers will have at least something to play with before the end of next year.
What are your thoughts on Project Soli and Project Jacquard? Let us know in the comments.
Interested in hearing industry leaders discuss subjects like this and sharing their IoT use-cases? Attend the IoT Tech Expo World Series events with upcoming shows in Silicon Valley, London and Amsterdam to learn more.
The show is co-located with the AI & Big Data Expo, Cyber Security & Cloud Expo and Blockchain Expo so you can explore the entire ecosystem in one place.