ABI Research: Global wearable device shipments to hit more than 500m by 2021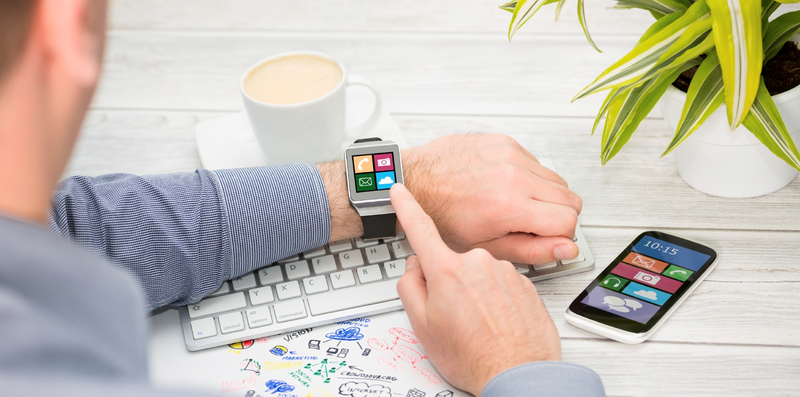 (c)iStock.com/scyther5
A new report from ABI Research predicts that the global wearable device shipments will increase from 202 million in 2016 to more than 501 million by 2021.
Analysts say that 17% of the shipments are attributed to enterprise end users in 2016, which will see the segment to nearly double at a CAGR of 35% by the end of the forecast period. It is also estimated that more than 16 million wearables – from activity trackers to healthcare monitors and from 3D motion trackers to Head-Mounted Displays (HMDs) – will ship for business use in 2016.
The note is the first of three issued by ABI Research on the subject of wearables in recent weeks. Institutions in the field of education, government, healthcare, manufacturing, retail, transportation, and warehousing are all incorporating wearable devices into the workforce, the research firm notes. These enterprises rely on these gadgets to help bridge communications gap between employees and systems, enabling better productivity.
In another release, ABI argues more than 83 million annual shipments of wearables will be procured for business and that related revenues from hardware sales will exceed $14 billion.
Ryan Harbison, research analyst at ABI Research, said: "Though $6 billion is spent on corporate wellness in the US alone, measuring the value of that investment is challenging. Wearable fitness device vendors, including Fitbit and FitLinxx, stepped up from just offering devices to pushing integrated wellness offerings with initiatives to drive employee engagement and provide measureable feedback from corporate program participation."
These new corporate wellness programmes, which often integrated with engagement tools and platforms from other players, enable employers to monitor and manage activity data in near real time so that they can provide incentive for individual, team, and company-wide activity progress.
Interested in hearing industry leaders discuss subjects like this and sharing their IoT use-cases? Attend the IoT Tech Expo World Series events with upcoming shows in Silicon Valley, London and Amsterdam to learn more.
The show is co-located with the AI & Big Data Expo, Cyber Security & Cloud Expo and Blockchain Expo so you can explore the entire ecosystem in one place.