This company has just been named the enterprise wearable device of the year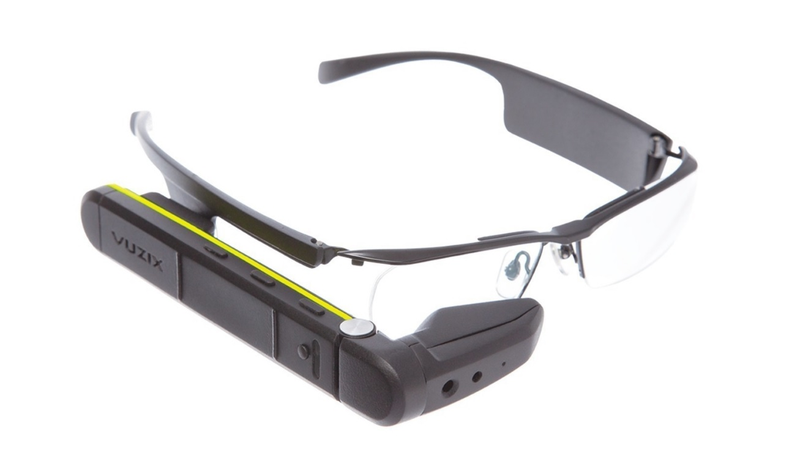 Picture credit: Vuzix
US-based Vuzix-owned next generation M300 Smart Glasses has been awarded the Enterprise Wearable Device of the Year by Compass Intelligence, a market analytics and consulting firm that specializes in metrics-driven market intelligence, advisory, marketing support, and insights for the mobile, IoT, and high-tech industries.
The Vuzix M300 is designed to address customer feedback from more than two years of productive use of the earlier M100 Smart Glasses. Its advanced ergonomic design and features allow enterprise users to operate in an increasing number of situations and accomplish even more complex use cases.
According to Compass Intelligence, the US enterprise wearables market reached USD 405 million by the end of 2015 and will reach USD 10.4 billion by 2020, with an estimated 84.5% compound annual growth rate (CAGR) from 2015 to 2020. Market research firm Gartner predicts the global unit sales of head-mounted wearable display devices to more than quadruple in 2017.
Paul Travers, President and Chief Executive Officer of Vuzix, said: "We are proud of the strides we have made and believe users in a broad variety of sectors will obtain even greater gains with the M300." Stephanie Atkinson, CEO and Founder of Compass Intelligence, said: "The company has been an innovator in an emerging space that we believe will become one of the most important areas of technology for the workplace."
The Samsung Gear S2 won the consumer equivalent.
Interested in hearing industry leaders discuss subjects like this and sharing their IoT use-cases? Attend the IoT Tech Expo World Series events with upcoming shows in Silicon Valley, London and Amsterdam to learn more.
The show is co-located with the AI & Big Data Expo, Cyber Security & Cloud Expo and Blockchain Expo so you can explore the entire ecosystem in one place.