Michael Kors launches smartwatch in fashion wearable play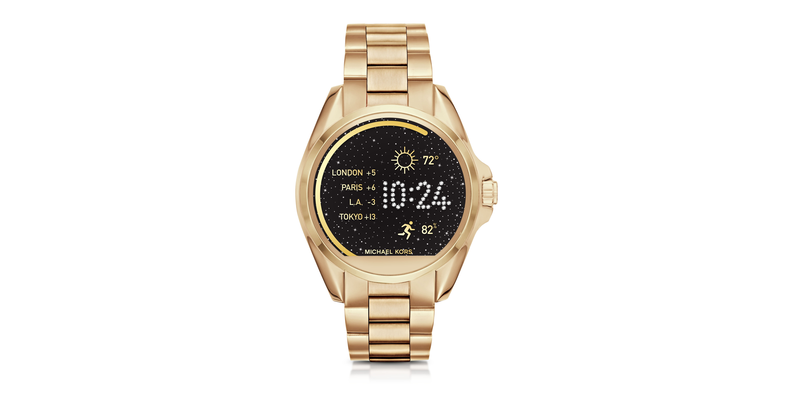 Picture credit: Michael Kors
Lifestyle brand Michael Kors is set to launch its Michael Kors Access display smartwatch, in another move which aims to put wearable technology in the category of fashion accessories.
The company has partnered with Google for the Android Wear smartwatch platform, with the Access watch being compatible with both iPhone and Android phones.
Features of the smartwatch include changeable display, social media updates, and app notifications. The watch also offers magnetic charging, built-in fitness tracking and utilises the Qualcomm Snapdragon Wear 2100 for its touchscreen capabilities.
In the press material announcing the launch, Michael Kors sees its customer as living a 'busy, fast-paced life', and aims for the watch to help. "We're excited to offer our customers smart, great-looking watches that will help them to stay on top of their daily lives while uniquely expressing their personal style," said John Idol, Michael Kors CEO and chairman in a statement.
"Michael Kors Access and Android Wear move the wearables category forward with smart, beautiful watches that help you stay on top of your daily life while expressing your personal style," added David Singleton, VP of engineering for Android Wear.
The activity trackers start at $95, while the smartwatches start at $350.
Interested in hearing industry leaders discuss subjects like this and sharing their IoT use-cases? Attend the IoT Tech Expo World Series events with upcoming shows in Silicon Valley, London and Amsterdam to learn more.
The show is co-located with the AI & Big Data Expo, Cyber Security & Cloud Expo and Blockchain Expo so you can explore the entire ecosystem in one place.