Wearable trackers can amplify your fitness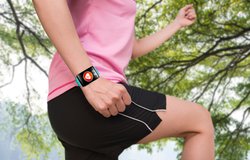 (Image Credit: iStockPhoto/BsWei)
Stop kidding yourself. Simply wearing a fitness tracker for a couple of months was never going to make you reach your health goals. In order for your new gadget to have any meaningful impact on your health, you need to know how to use it as effectively as possible.
1. Establish a Baseline
You might be raring to try out your new toy, but if you want to track your fitness level accurately you'll need to establish a...