Ringly aims to keep you up to date but with your phone out of sight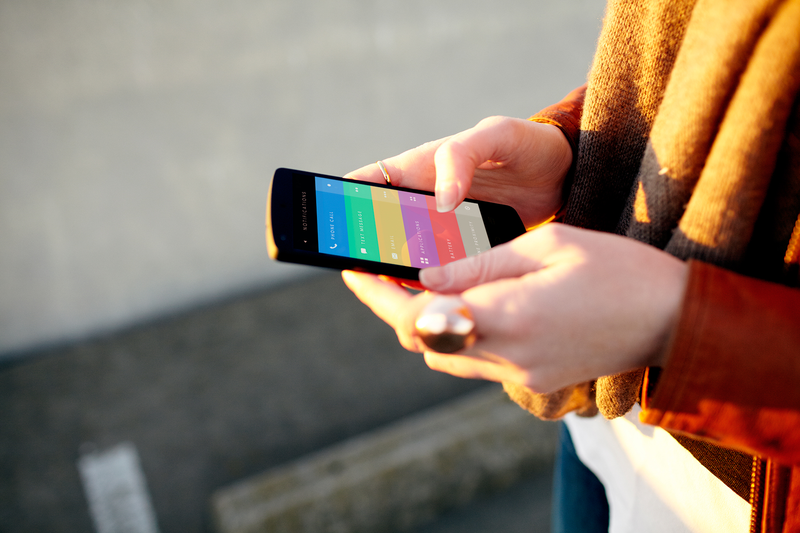 Meet Ringly. This startup's piece of wearable technology keeps you up to date with notifications, but makes sure you're not pulling your phone out of your pocket every few minutes.
Utilising Bluetooth Low Energy (BLE), the ring's BLE-enabled circuit board makes the connection with the user's phone, and is available on both iOS and Android platforms.
The ring lights up a specified colour and gives a different vibration pattern dependent on the type of notification received, be it a call, text, email, Facebook or Twitter push, and aims to combine fashion kudos – 18k matte gold 3 micron plating using precious and semi-precious stones – with productive, non-intrusive tech.
"With technology so discreet, you'll forget it does anything other than accessorise your favourite looks," reads a statement on the Ringly website.
Christina Mercando is the founder and CEO of Ringly. She explains the kernel of an idea came about after she hated "feeling so dependent" and "chained" to her phone.
"I got really excited about creating an elegant solution to the problem of missing calls and texts," she tells DeveloperTech via email. "First and foremost, I wanted to create something that women would get excited about wearing, with or without the technology."
So is it fashion first, tech second? It's a fairly even split, but Mercando appears keen to emphasise the importance of an attractive piece of kit.
The actual functionality of Ringly – delivering push notifications to the wearable device – doesn't really differ that much from most smartwatches. Yet as Mercando notes: "While the functionality is similar, we feel that Ringly is different because of its design.
"We wanted the ring to look like a beautiful piece of jewellery that you would buy regardless of the technology packed into it," she adds. "Smartwatches are very big, bulky and masculine. Specifically, we're designing something that we want women to feel proud wearing."
Some would say alienating half the market is a fairly bold move – but it's working, with the high end emerald ring, priced at $180 on pre-order, sold out. The remaining rings, at $145, are still available in limited numbers.
There's evidently a gap in the market that tech firms want to exploit, making a product that's both a great life hack and a pleasure to wear. Mercando argues that the market is still young, but it's a trend which is certainly there.
"We think that the wearable tech market is still in its infancy, and that as it matures more emphasis will be placed on marrying fashion with technology," she says.
"When you wear something on your body it says a lot about who you are. One of our main goals with Ringly was to make a beautiful product that discreetly integrates technology to solve a problem that millions of women have."
For now, the company says it's happy just to stick on iOS and Android for now, but will reconsider if a large market demand for another platform appears. And for the future, Mercando says: "We will have shipped our first round of Ringly rings by the end of the year, and hope to be on the fingers of many women."
With pre-orders nearly sold out, it seems that many women do want, as the website exhorts, to: "put [their] phone away and enjoy the moment."
Interested in hearing industry leaders discuss subjects like this and sharing their use-cases? Attend the co-located IoT Tech Expo, Blockchain Expo, AI & Big Data Expo and Cyber Security & Cloud Expo World Series with upcoming events in Silicon Valley, London and Amsterdam and explore the future of enterprise technology.