50 Cent and Intel team up for audio fitness: This is How We Do wearables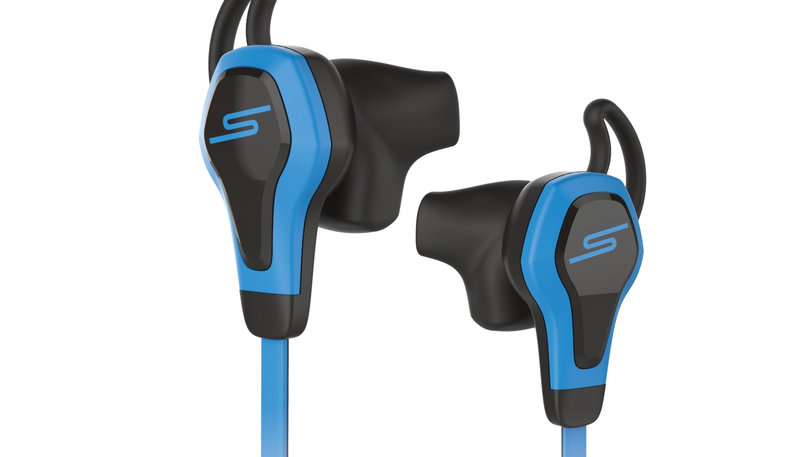 SMS Audio LLC has announced a collaboration with Intel to deliver biometric headphones, aiming to combine optimum sound quality with a custom heart rate monitor to give users fitness data.
The product, given the exalted moniker of SMS Audio BioSport In-Ear Headphones powered by Intel, is part of the SMS Audio Sport Collection, and offers a variety of services, including compatibility with fitness app RunKeeper, as well as a 3.5mm gold-plated audio jack which claims to eliminate the need for regular charging.
The headphones are also specifically rated for protection against water and sweat, have a patented ear hook design to ensure comfort while running, as well as coming with a tangle free cord.
The USP, however, is the in-ear heart sensor, which aims to eradicate the traditional chest-strap monitor for assessing heartbeat.
Brian M Nohe, president of SMS Audio, said: "The wearable technology collaboration between SMS Audio and Intel elevates our capability to bring smart exercise to consumers.
"We're now the first to provide this level of integrated, seamless and helpful biometric information to inspire customers to advance their fitness experiences," he added.
Intel has made wearable technology a big part of its plans in 2014, including announcing devices to aid Parkinson's research, along with a range of tech-infused shirts.
No specific prices were announced at the launch, with the headphones being made available in Q4 2014.
Interested in hearing industry leaders discuss subjects like this and sharing their use-cases? Attend the co-located IoT Tech Expo, Blockchain Expo, AI & Big Data Expo and Cyber Security & Cloud Expo World Series with upcoming events in Silicon Valley, London and Amsterdam and explore the future of enterprise technology.