GoToMeeting now available on Android smartwatches for execs to feel like a "super-cool spy"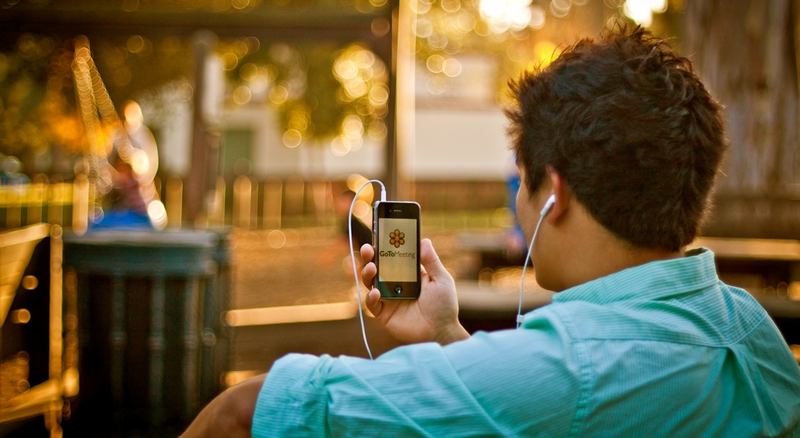 Picture credit: Citrix Online/Flickr
Citrix has launched GoToMeeting as an app on Android smartwatches, showing both the malleability of wearables for business but also the technology's fallibility.
The app, which has previously been available on Android smartphones and tablets, has been extended to Android Wear but naturally, the list of commands isn't all that extensive. Through your smartwatch, you can now join or leave a meeting, as well as mute or un-mute a call.
"GoToMeeting and your Android phone and smartwatch are getting along fabulously these days," the company wrote in a blog post. "If you have all three, you can join, participate and leave a meeting from your watch without ever touching your phone."
With GoToMeeting for wearables, it exemplifies how productivity apps for wearables can act as a compliment to activities on their smartphones. Much like Ringly, for instance, it acts so you don't have to be chained to your phone.
Other new features Citrix have rolled out include Windows Recording Manager, which makes it easier to see which recordings have been transcribed, and a new browser to avoid the momentary frustration everyone faces when they want to join a meeting only to have to download the player first.
The company is certainly aiming to take business productivity to the next level, launching its Cubefree app last month which offers greater remote working capabilities for employees by notifying them of their nearest Wi-Fi hotspot.
Download GoToMeeting for your smartwatch here.
Postscript: The blog post announcing the new GoToMeeting occasionally delved into the fantastical. "Take a jog while you're taking a meeting," it explains. "Listen in on a session while rocking your baby to sleep – no squirming into your pockets and fumbling with your phone needed.
"Plus, you're going to feel like a super-cool spy."
We all remember that scene in James Bond where he checks his gadget watch to see a notification on his Outlook telling him a sales meeting's due in 15 minutes, right?
Interested in hearing industry leaders discuss subjects like this and sharing their use-cases? Attend the co-located IoT Tech Expo, Blockchain Expo, AI & Big Data Expo and Cyber Security & Cloud Expo World Series with upcoming events in Silicon Valley, London and Amsterdam and explore the future of enterprise technology.