Top 5 most interesting Reddit wearable tech posts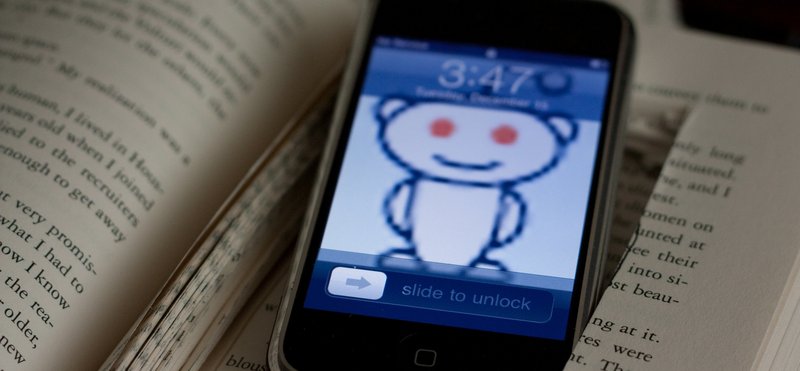 My cake day is coming up and in pre-celebration I would love to share what I find particularly interesting on reddit, regarding wearables of course. And so after digging through all the memes, gifs, ELI5′s, and other wonderful surprises I discovered, I have compiled a list of five reddit wearable tech posts found in various subreddits that caught my eye.
1. Minuum AMA
Featured in our previous blog about wearables in the workplace was the quick keyboard for wearable watches: Minuum. The Minuum team (or rather the founder, Will Walmsley) answered everything from the direction Walmsley planned on taking the company to the challenge of creating a startup company. You can read the post here in /r/IAmA to discover what other questions and comments Will addressed.
2. Placing Wearable Cameras on S.F. Police
Toward the beginning of the year, /u/BDB_JCD posted about an article regarding the implementation of wearable cameras on San Francisco police. The post soon became a source of unhappy feelings and negative comments as redditors began speaking of corrupt uses of the cameras and negligence toward justice. I do agree that the idea of this camera may have some negative consequences, but at the same time has the ability to catch and record what other cameras placed in police vehicles may miss. Check out the pros and cons in the comment section here.
3. Heat-Powered Batteries
Ok, this post really caught my eye as I was scrolling through the pages and pages of the interwebs, looking for posts that I could show my friends. We spoke briefly in another blog how new thermonuclear batteries that were being developed allow for flexibility and long life, but this article goes into a bit more depth on how these batteries will be able to charge from your wrist. My science teacher always told me that whoever began inventing tech that could harness wasted energy (i.e. heat), would be famous and rich in years. I guess somebody's already started making their way toward doing just that!
4. Stretching the Life of Wearable Tech
So batteries will now be able to charge off of heat, but who wants a clunky brick attached to their arm everywhere they go? Scientists in China have developed a battery that can be stretched 600% and still operate at 88% efficiency (which is pretty darn good for these little superelastic lithium miracles). The ability to twist, turn, flip, and stretch allows for the idea and creation of unique wearables such as electric clothing, accessories, and more. Check out the comments here in /r/science.
5. Funding for Another Wearable Startup
Although this post may not yet be hot, I crossed it while passing through /r/healthtechnews and found it to be pretty intriguing to say the least. Ybrain has just raised $3.5 million in series A funding for its wearable that aids Alzheimer's patients. The wearable, a headband that sends electronic pulses to the user's brain, is seen to be the future in helping victims regain what they may have lost. Check out the post on TechCrunch to discover what other benefits the wearable can offer.
So there's my list of five pretty nifty posts about wearable tech and how redditors have reacted, responded, and contributed to the growing wearable community. Have you found any other posts I may have missed that you want to share? Link them in our comment section and I'll be sure to check them out!
The post Top 5 Most Interesting Reddit Wearable Tech Posts appeared first on Strap.