Why the Apple Watch is set to make or break the smartwatch market in 2015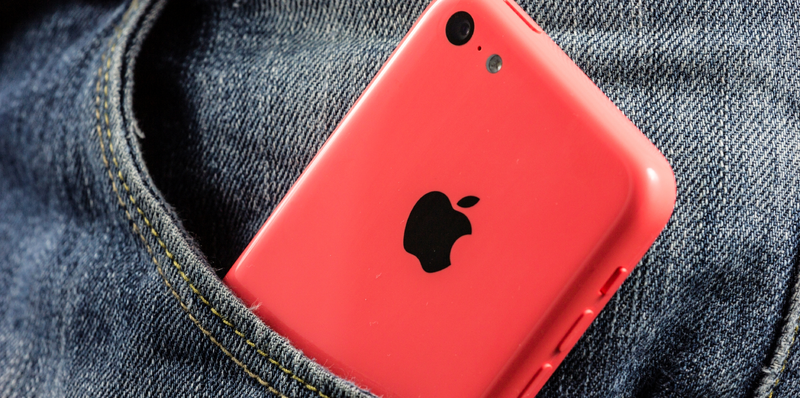 (c)iStock.com/RayTango
Analyst house CCS Insight has put out its latest global wearables forecast, and predicted that wearable shipments will jump to 75 million in 2015 – a 158% increase on last year.
Not surprisingly, a large amount of this number will be provided by the Apple Watch, due for release in April. CCS Insight expects Apple will account for 20 million of these, representing over a quarter of the market.
Yet the analyst firm sees this point as key – if the Apple Watch succeeds, then it will kickstart further sales from other vendors. If it fails, then it would put a serious mark against the smartwatch as a mass selling technology. "The Apple Watch will be instrumental in taking the wearables market to the next level of growth," commented CCS Insight chief of research Ben Wood.
Plenty of other organisations have thrown their hat into the ring. ABI Research predicted in October that Apple would take at least half of Android's share in wearable devices in 2015, while law firm Osborne Clarke said that fewer than one in 10 UK consumers expect to buy wearable tech this year.
CCS' forecast isn't just restricted to the smartwatch, however. Describing action camera as a "much-forgotten" part of the wearables market, CCS argues the wearable camera segment will grow, although at a limited rate due to near-universal access to cameras on smartphones. GoPro is the clear market leader in this sector, although a recent patent filing from Apple for a wearable camera may see that landscape change too.
The main findings of the CCS Insight global wearables forecast can be found in this infographic below: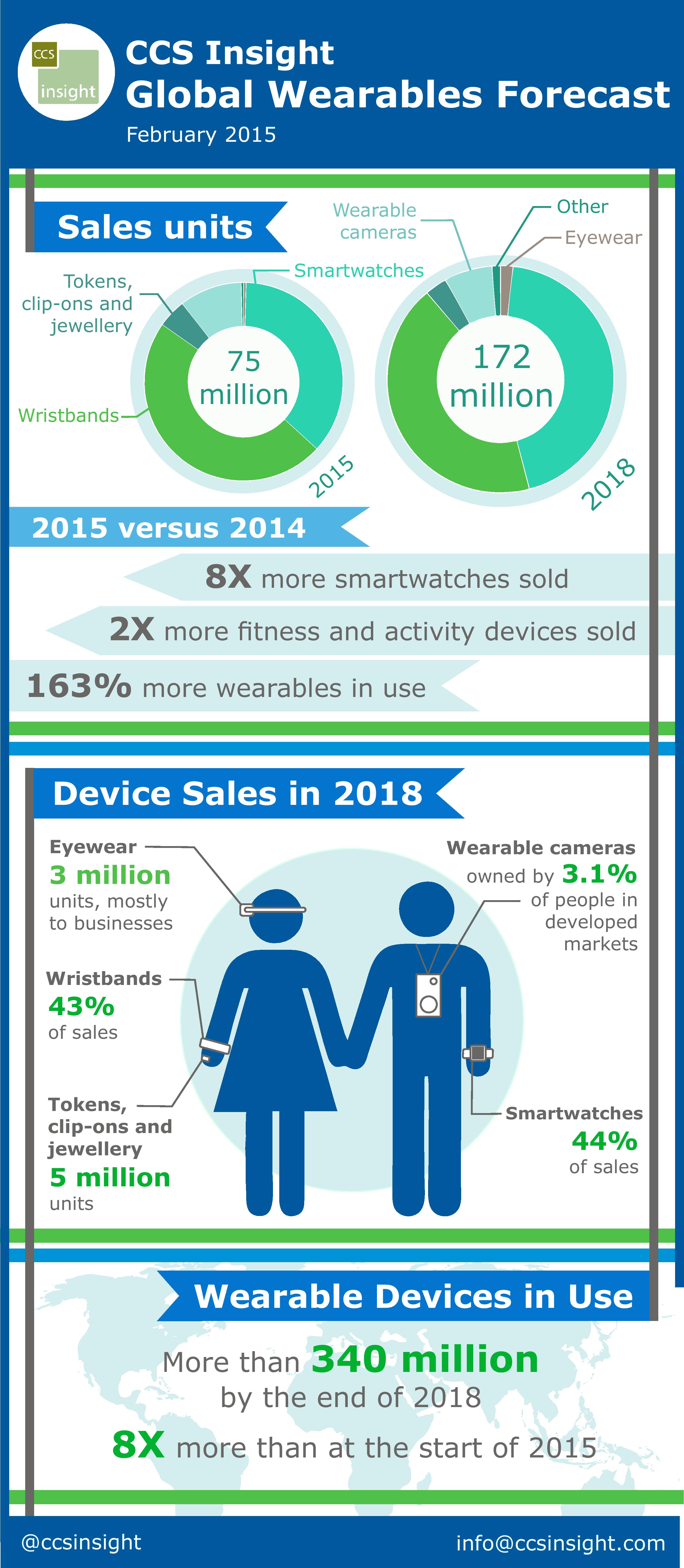 Interested in hearing industry leaders discuss subjects like this and sharing their use-cases? Attend the co-located IoT Tech Expo, Blockchain Expo, AI & Big Data Expo and Cyber Security & Cloud Expo World Series with upcoming events in Silicon Valley, London and Amsterdam and explore the future of enterprise technology.