Jiff: Employees ready for wearables – but employers need to overcome reticence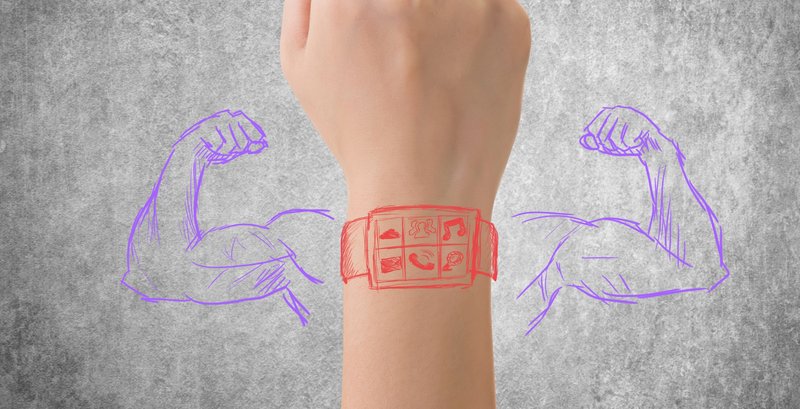 (c)iStock.com/elwynn1130
A new piece of research from enterprise health platform provider Jiff argues that employees are ready for wearable devices in the workplace.
The report, which collates data from 14 large employers spanning almost two years of continuous data collection and almost 250,000 employees, shows that 31% were already offering wearable devices for tracking physical activity to their employees, with the number expected to go up to 54% by 2018. To put this in perspective, more employers surveyed offer wearables today than apps for tracking diet (26%), and mobile apps to manage health conditions (29%).
While employees say they want wearables – almost two thirds of respondents say managing health is a top priority in their lives (64%) and that employers should take the lead in encouraging healthy lifestyles (65%) respectively – employers are a little more sceptical.
The concern from bosses has three strands; will there be enough engagement, will all demographics adopt the technology, and what is the employer's overall role? Looking at those who have embraced its product, Jiff argues that while there is a noted drop as the age of the respondents increase, 53% under 30 enrol compared to 35% of over 60s.
Jiff also argued engagement can be sustained in wearables for longer than 18 months, attributing it in part to occasional corporate-sponsored challenges which created "measurable and extended spikes in engagement".
Yet the overall message is that employers are only just beginning to explore the promise of wearables. Citing figures from advisory firm Willis Towers Watson which show the four major levers of employee productivity are talent, a winning culture, rewards and wellbeing, Jiff argues wearables has a part to play in influencing all four.
You can read the full report here (pdf).
Interested in hearing industry leaders discuss subjects like this and sharing their IoT use-cases? Attend the IoT Tech Expo World Series events with upcoming shows in Silicon Valley, London and Amsterdam to learn more.
The show is co-located with the AI & Big Data Expo, Cyber Security & Cloud Expo and Blockchain Expo so you can explore the entire ecosystem in one place.