MainTool aims to "make existing watches smart" – and believes there is a market gap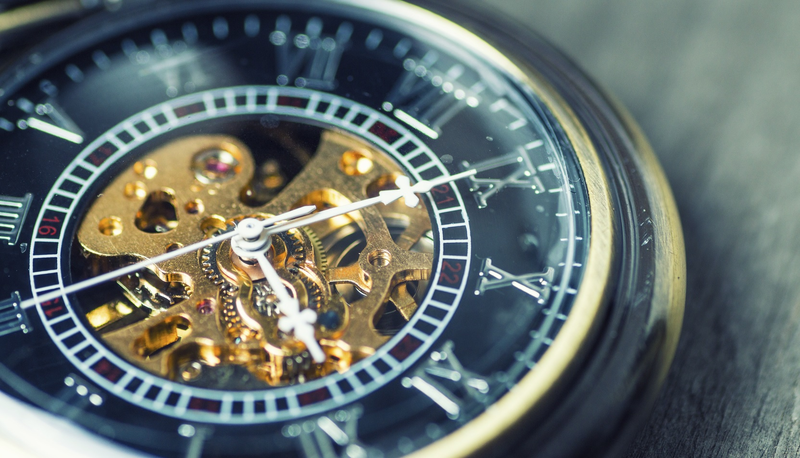 (c)iStock.com/cacaroot
Meet MainTool. This startup, based in Paris and Madrid, offers a different take on the smartwatch argument by providing a 'smart' strap allowing users to keep the more traditional yet dumb watch interface.
The inspiration for MainTool is straightforward enough. A survey released today from analytics platform provider First Insight argued that among consumers, while many liked the designs of the Apple Watch, the Garmin Fenix 3 Sapphire and the Motorola Moto 360 in particular, others described them as "ugly". On a wider scale, analyst firm IDC recently described growth in the smartwatch market for the rest of this year as "modest".
As a result, plenty of column inches have been dedicated to what Tech Insider described earlier this month as "growing uncertainty" over the evolution of the smartwatch market.
So, is MainTool going down the right path with its vision for tech and design? The firm's product, Classi, can be fitted onto any classic watch and can track activity, send alerts and receive notifications. Utilising GPS, for instance, enables Classi to direct users through haptic feedback, vibrating in the direction they need to go.
Asier Sarasua is MainTool's chief marketing officer. He explains the idea came about when Boris Kesler, co-founder and chairman, thought about building a device that could "help and accompany people" in everyday life – and brining technology to the equation in such a way combined tech and design. "That's how MainTool came about, bringing tech into the traditional watch scenario," he says.
All of this is done in tandem with the user's smartphone, which provides the next question: should the key benefit of smartwatches, long term, be truly disconnected from the phone? Take the Samsung Gear S2 3G, for instance; even though you need an Android phone to set it up and install apps, it is for all other intents and purposes a standalone piece of kit. Sarasua argues that for now, it's not a viable option due to lithium ion batteries not being powerful enough and embedded SIMs not being a reality.
One thing certainly on MainTool's site, however, is certification from Arrow Electronics. The company had been in previous talks with Arrow, and through having all the materials ready, such as production process and assembly documents, sign-off took all of a week – and the Arrow seal of approval sits proudly on the MainTool Indiegogo page. "It was really helpful for us to have the pre-production functional product ready and working to obtain the certification," says Sarasua.
So who represents the competition for MainTool? The fusion of fashion and technology has long been attempted, from Swarovski in early 2015, to Michael Kors last month. Sarasua notes that "everyone nowadays is trying to make smartwatches", and that with the Apple Watch in mind "tech companies will never compete against watch companies in the high-end and luxury segments", but even though Fossil, who partnered with Michael Kors on their recent smartwatch release, stands out, more needs to be done.
"For us, Fossil has decided to take a serious approach on smart devices and it has understood the changes in the market, and the risks involved with the changes," says Sarasua. "But for now, none of these brands have thought of making existing watches smart, and that is our market gap."
Going forward, after the Indiegogo round finishes – at the time of publication MainTool is at a tantalising $9,653 out of the $10,000 target with 11 days to go – Sarasua says that Classi will be available at different online watch stores, while conversations are taking place with major watch brands. Even if opinion may be divided on the smartwatch market right now, Sarasua promises that 2017 will be an "exciting year" for MainTool – so watch this space.
Interested in hearing industry leaders discuss subjects like this and sharing their IoT use-cases? Attend the IoT Tech Expo World Series events with upcoming shows in Silicon Valley, London and Amsterdam to learn more.
The show is co-located with the AI & Big Data Expo, Cyber Security & Cloud Expo and Blockchain Expo so you can explore the entire ecosystem in one place.