Can wearable technology unlock the marketing personalisation puzzle?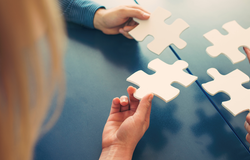 (c)iStock.com/AzmanL
With the innovation of wearable technology facilitating the collection of in-depth personal data such as calorie intake, heart rate, exercise levels and location, now is the time for businesses to analyse how this data can be utilised in the creation of more sophisticated and personalised marketing strategies.
First and foremost, marketers should focus on the potential of wearable technology in creating 'hyper-convenience' for the consumer. Streamlining the customer journey...