Interview: What could the delay of the Vive mean for HTC?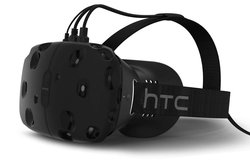 (Image Credit: HTC VR)
Some people aren't even aware the Vive exists amongst headlines dominated by the likes of Oculus – which is the case with a lot of recent products by HTC. But the Vive, for those unaware, is an impressive VR headset from HTC built in collaboration with one of the most renowned names in gaming, Valve.
Yesterday, HTC announced the Vive would be delayed until April 2016. We caught-up with Dan Page, a VR consultant and organiser behind the...