How wearables are changing the way we walk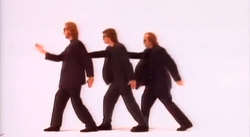 The wearables market is now hitting the streets, literally! New creative devices are being constructed to help people move around the city easier than before. Here, we're going to tackle two new devices that I find pretty interesting and that just might help you with your commute to work, errand-running, or exercising on the go.
Happy Feet
Pulling your phone out from your waistband or pocket be quite the hassle while running or biking, especially as it's jumping and jostling around in your shorts....