IDTechEx projects hype "shift" in $30bn wearables market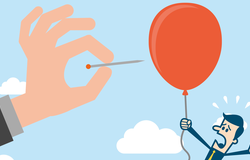 (c)iStock.com/yuoak
Though the hype surrounding some of the core wearable technology sectors is declining, an IDTechEx report argues that the market will be worth over $30 billion in 2016, with over $11 billion of the total generated by newly popular products including smartwatches and fitness trackers.
The value of the market is expected to rise to over $150 billion by 2026 and IDTechEx anticipates disruption, commoditisation and rapid evolution of product form factors.
Companies are now beginning to look...