IDC wearables analysis: Fitbit continues to lead way amid alarming Apple decline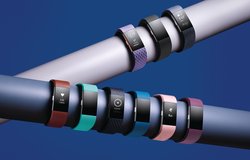 Picture credit: Fitbit
The latest figures from IDC show Fitbit continues to lead the way in global wearable device sales, but Apple slides alarmingly down the table.
According to the most recent Worldwide Quarterly Wearable Device Tracker analysis, Fitbit sold 5.3 million units in Q316, up from 4.8m this time last year, while the company's overall market share has risen to 23.0% from 2.14% in Q315.
This rise can partly be attributed to Apple's relative demise. With 3.9m units shipped in the third...