Wear your health on your sleeve: The next phase of wearable technology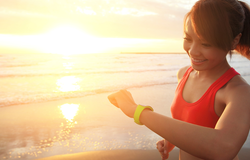 (c)iStock.com/RyanKing999
If you want to appreciate the promise and the challenge of applying new technology to healthcare, look no further than the UK National Health Service.
In 2013, the Secretary of State for Health Rt Hon Jeremy Hunt challenged the NHS to "go paperless by 2018." The goal of this challenge was "to save billions, improve services and help meet the challenges of an ageing population."
A paperless healthcare facility would have many benefits. It would enable...