Analyst: Moto 360 leads the way in Android Wear device rollout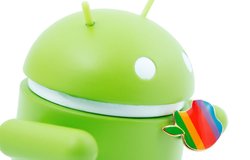 Picture credit: iStockPhoto
New figures released by analyst house Canalys has found that of the nearly five million wearable bands shipped globally in the third quarter of 2014, Motorola's Moto 360 was the most popular Android Wear choice.
Android Wear is still dwarfed overall by Samsung, the market leader, which comprised 52% of overall market share. Motorola took 15% of share globally, Pebble 12%, with other offerings comprising the remaining 21%.
Interestingly, Nike fell out of the top five...