MWC15: Muse is a "fitness tracker for your brain"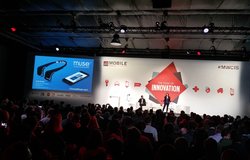 The fitness industry is driving wearable adoption, as the success of devices such as Fitbit proves. In fact, on-stage at MWC we heard from Fitbit's Vice President, Gareth Jones, about how their range are breaking into a market which has been reserved to early-adopters through partnerships such as that with WeightWatchers.
So far, these trackers have focused on things like heart rate and perspiration. The most important part of a person's wellbeing, however, is their mental state. No-one wants to...