Review: UPRIGHT Pose will fix your posture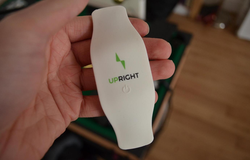 Wearable technology is finding a range of innovative ways to improve our wellbeing, and the UPRIGHT Pose is the second device we've tested just this year so far which aspires to fix our posture.
For a reminder, in January we put the Lumo Lift through its paces and found it to be a capable although sometimes finicky device. Whereas the Lumo Lift is designed to be worn near your...