TomTom Touch is a bold wearable that doesn't quite fit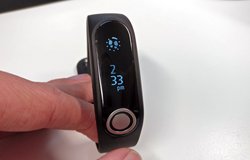 You've probably heard of TomTom, but the likelihood is you remember them for some of the best in-car satellite navigation systems. The rise of smartphone apps with connected features and constant updates has muscled in on TomTom's once large market and driven the company to explore more future-proof efforts.
TomTom believes it has something to offer the developing wearable market and has launched its own fitness band in the form of the TomTom Touch. In a market being flooded with...