Wearable which makes fitness "easy to understand" launched on Kickstarter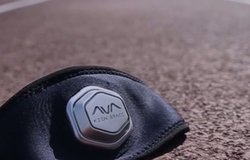 Picture credit: Keenbrace
The crowdfunding website Kickstarter has seen the launch of a new funding campaign for Keenbrace, an adaptive training device for workouts that features an integrated sensor system, a real-time voice coach and other features.
The Keenbrace device is suited for users of all activity levels, providing real-time error correction. The brace-like device houses a sensor system that delivers insights on user performance. It aims to avoid injuries and muscoskeletal issues.
Ken Leung, CEO and...