Review: Putting the Fitbit Surge through its paces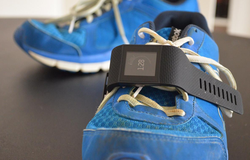 When it comes to fitness trackers, the most renowned players are Jawbone and Fitbit. Both of these companies push the boundaries when it comes to keeping us healthy, but of the two, only Fitbit has so far attempted to combine a powerful tracker with smartwatch functionality in their most-recent flagship, the Surge.
Has the company pulled off this ambitious feat? It's time for us to find out...
Design, Battery, and UI
First and foremost the Fitbit Surge is a fitness device, and therefore...