New Salesforce report asserts growth of enterprise wearable adoption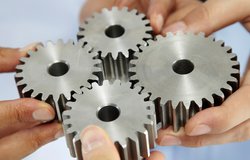 (c)iStock.com/kemalbas
Research released by Salesforce has revealed that for those who have already adopted wearables, enterprise uptake won't be far away.
79% of adopters polled said wearables would be, or already are, strategic to their company's future success, while a further 76% reported improvements in their business performance since deploying wearables in the enterprise. 86% plan to increase their wearables spend over the next 12 months.
Not surprisingly, and with one eye on the upcoming...